Being a soccer parent is a sacrifice, but it's also the most rewarding position in the game; we know from experience.
Our office is made up of parents of players at every level from the four-year-old first-time athlete to school, club, academy, college and professional competitors.
There's nothing more enjoyable for us than watching our children be a part of a team.
Ahead of the this season, we've put together a list of our best tips for helping your child enjoy soccer and everything that it can provide — lifelong lessons on teamwork, sportsmanship, hard work, dedication, friendship, communication, time management and commitment that last far beyond the field of play.
None of that happens though if priorities aren't in order, and you have an important role to play in making that possible.
We aren't here to tell you how to parent you child. We simply and humbly submit that these tips have worked for us and our sons and daughters. We hope you find them useful for the players in your household. 
1) Make sure it's fun first
Remember to relax and let them play. Cheer loud, be supportive, but don't try to live vicariously through your kids, as difficult as that can be at times.
Winning or losing can be important, but don't make it absolute. Focus more on the positive things that happen during games and reinforce those first. File away the other moments and use those to teach later. Make soccer the most fun environment you can for your child. Let them discover and develop their own love for the game.
 "Having fun while playing soccer will result in your child loving the sport. Loving the sport leads to passion. A passion to thrive in the sport." – Melissa in Online Properties
2) Share the meaning of the jersey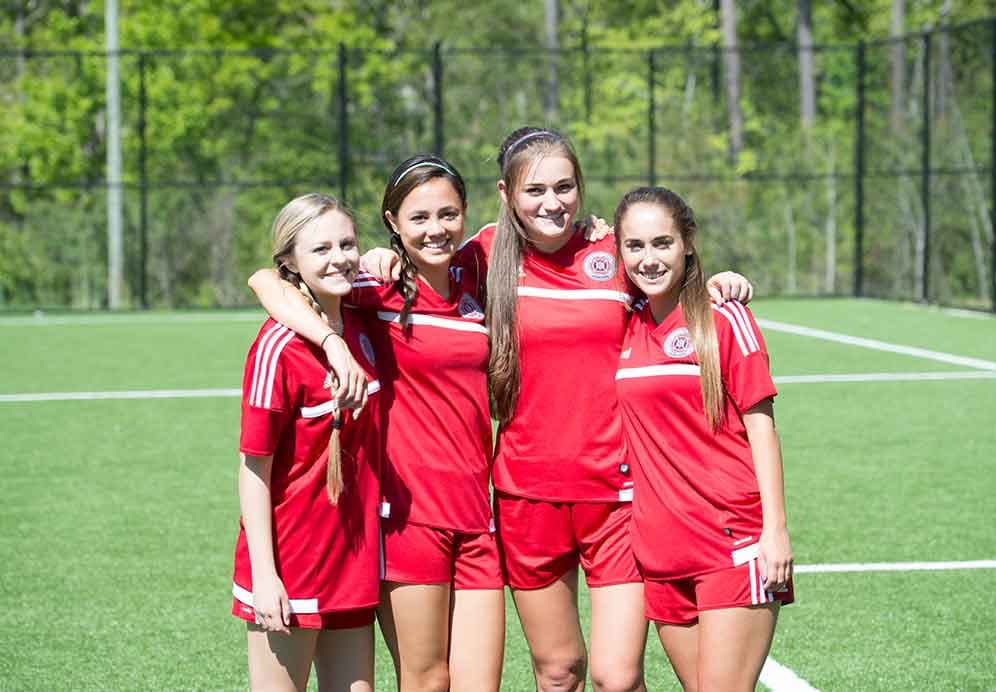 The best day of the season comes when jerseys arrive and you're officially on the team. Make that moment special, and your child will be filled with pride every time they look to their shirt. In some cases, they won't want to take it off.
"My advice would be to share in their excitement when putting on that uniform and gear." –Chris in Team Sales

 



3) Communicate impeccably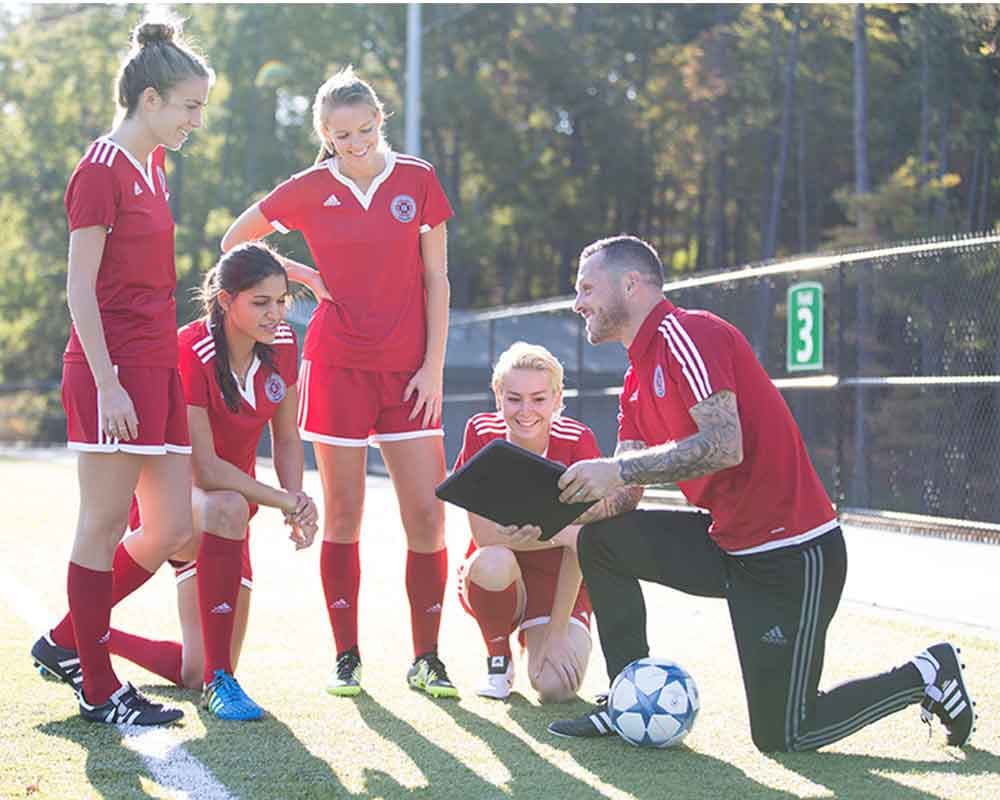 It's easy to get emotional when issues arise regarding your child. Whether they're not getting enough playing time, they didn't make a certain team, they're not playing their favorite position, or a ref missed a call, remember to be calm, be respectful, and have an open dialogue. Your child will remember the example you set.
Second-guessing a decision, getting angry at the ref for a missed call, arguing with a coach about playing time, or having a confrontation with opposing fans are all examples of things you shouldn't do. You don't want a reputation as "that parent," both because it's not a good look and because it can give a coach a reason not to have your child on the team.
Also, give them the chance to speak with their coach directly – this is a great opportunity for them to learn how to communicate in tough situations.
"I don't talk about how she played or things she could do better after a game or practice on the ride home. I ask her if she had fun, what she enjoyed the most, and tell her she did a great job and worked hard." - Dave in Team Sales

 
4) Don't put additional pressure on your child
Remember how hard it was being a kid? Lots of pressure to do well in school, pressure from their peers, etc. No need to put additional pressure on your child to become the greatest soccer player in the world. They are playing soccer to have fun. Let them decide how much effort they want to put in to the sport and support them no matter what.
After matches, give players a cooling off period. There's no need to immediately break down every error and area for improvement. Especially with young players, focus on the positives.
"We drive to a different state for a tournament every weekend, and the demands to perform are intense. My daughter plays in the USYS National League and feels the weight of that with every match. She fights for her team, coach and the other parents. To counter that, we spend a lot of time trying to decompress before and after matches." –Seth in Creative
5) Help them balance their time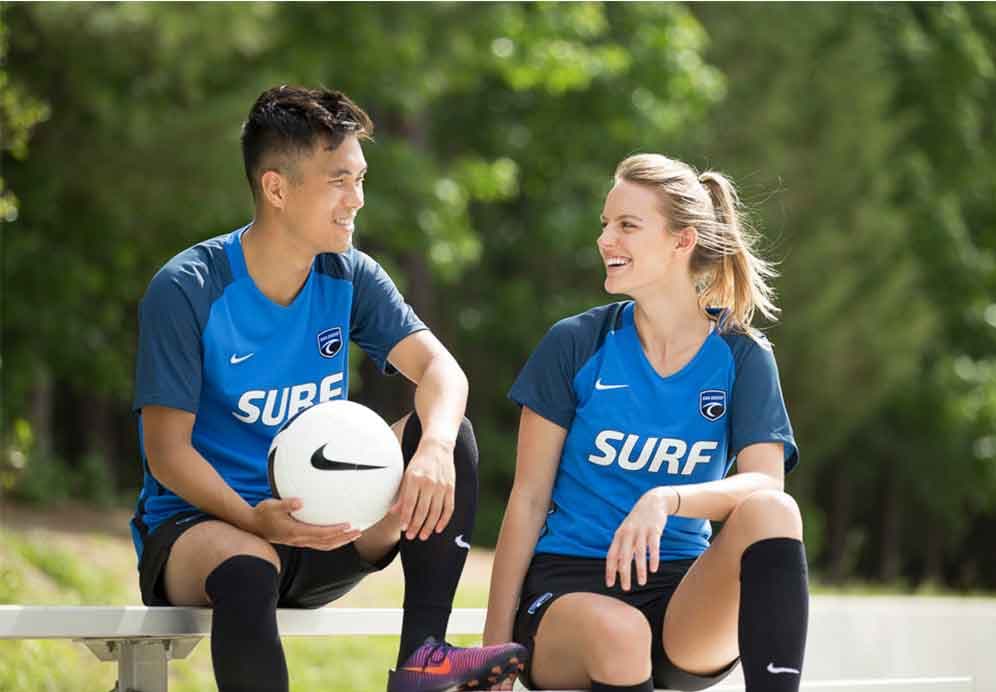 Once you go up the ranks of youth soccer, the time commitment can be a challenge. This is an important skill to master. While the tendency can be to put sports first, that doesn't mean ignoring other responsibilities.
Structure is a good practice to master and your child will get ahead not only on the field but in the classroom.
"I had to help my daughter in the earlier years of playing club to organize her time wisely. Practicing several times per week and being in school full time doesn't leave a lot of free time. So in the beginning I had rules about getting homework done immediately after school or getting a head start over weekends because I didn't believe in letting a team down by skipping practice to do homework.Learning how to juggle the demands of school and soccer when she was young has paid off." – Amy in Marketing
 

We hope you find these tips helpful as you prepare for your child's soccer season. At the end of the day, making sure your child enjoys the game as much as he or she wants to is most important. Do you have any tips for other parents? Let us know in the comments section. 

Source: https://www.soccer.com

  If you like this article, Follow us on FACEBOOK and INSTAGRAM and PINTEREST!